Happy Fall!  It's my favorite season and I know many people feel the same way.  Although it does seem like the hype and commercialism of all things fall has gotten a bit out of hand.  Amiright?  If you have the time check out this post that had tears streaming down my face I was laughing so hard. (Beware: there is lots of salty language in the post.)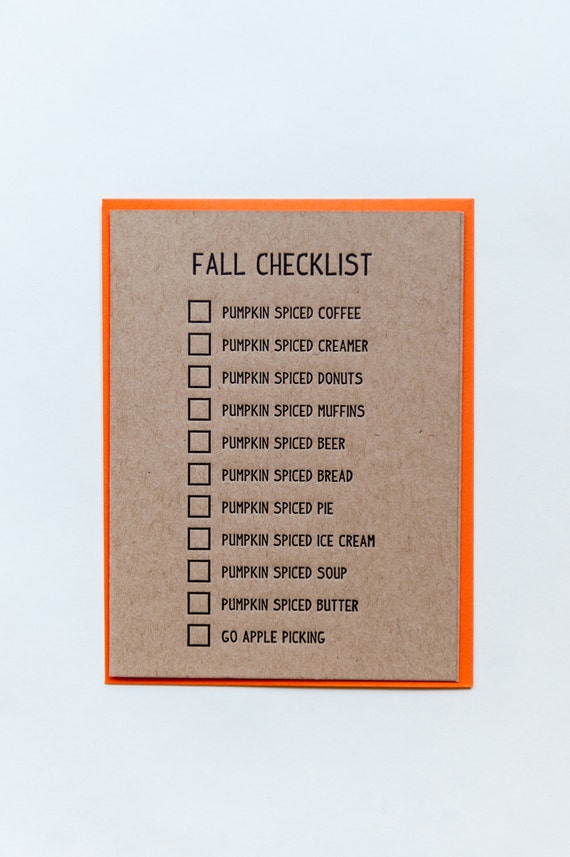 Everyone is pumpkin crazy.  I seriously think there are people out there that think they like pumpkin because of all the hype but really don't.  I might be one of those people.  It all sounded good at the time.  Although after one Pumpkin Spice Latte I was all set, that shit tastes like soap to me.  And I despise pumpkin pie.  It's a consistency thing.  Yuck.  There are two pumpkin flavored things I like that I'm going to share with you to make your fall life simpler.
First up: pumpkin spice coffee.  I love the spice flavor of pumpkin spice coffee.  It really doesn't need to taste like pumpkin.  I was sharing this fact with a co-worker and she said "I just make my own at home."  Wait, what?  Look at this trick my friends.  Just buy pumpkin pie spice at the grocery store and sprinkle some on top of your coffee grounds in the pot (I haven't measured it out, but I'd say it's probably 1/2 a teaspoon worth). BOOM!  Pumpkin Spice Coffee.  I wish I could take credit for this idea.
Next up:  Remember that banana bread recipe I posted about before?  Well, if you want pumpkin bread just replace the bananas with one can of pumpkin (or 2 cups of real pumpkin) in the recipe.  We did it last weekend and everyone loved it.  I'll be doing that again for sure.  Maybe this afternoon now that I think of it.
Last hack:  this isn't so much of a hack as a good idea.
As you know, my family has a whole host of food allergies.  We love trick-or-treating as much as the next family, but it can be very disheartening to go through the candy at the end of the night and have to throw 3/4 of it away because you're allergic to it.  My kids are good about it and now it's part of life with allergies, but I'd love to be able to stack the decks in their favor a bit.  We have a few great neighbors who try to make sure they buy something gluten free (we in turn make sure our house has a peanut free snack) which is great.  I stumbled on this campaign on the Scratch or Sniff blog.  The FARE Teal Pumpkin Project encourages houses to provide non-food treats on Halloween and notify families that non-food treats are available by painting a pumpkin teal and/or posting a sign.  We will be doing it this year, I already bought my glow bracelets. (under $9 for 100 on Amazon!)  I know Halloween is supposed to be all about the candy but if you would consider participating in this project I know it would make a lot of food allergy kids and parents in community really appreciative.  Click on the link above for more information.
One last random thought:  You know you're a blogger when…while running the Mikey's Place 5k Sunday a fellow runner ran up along side of me and told me that she loved reading the blog and thought it was great.  I was actually wearing my WorkingIt tech shirt but it was under my long sleeve because it was COLD.  Thanks for the compliment Colleen, it was great to see you.  Also thanks to the woman in the Enfield Softball shirt who I paced with the whole race, I think I was pushing her as much as she was pushing me.  And yes, I'm still that girl that needs to talk about running all.the.time.  So annoying…