When I first started reading this blog, it seemed like the core group of writers was writing posts weekly.  It felt like I had this group of virtual friends.  I knew a bit about their children, their spouses, their work-life balance (ha!).  So when I saw Elise picking up her kids at our daycare or I was behind Michelle while she was buying a cup of coffee, I wanted to introduce myself and tell them how much I enjoyed reading about their lives.  But I am actually a bit more shy than I come across (a bonus 4th thing about me) and it felt a little stalker-ish.  So I just stayed quiet.
It seems right to share a few things about me, warts and all.
I make piles.  In some ways, I am pretty organized, because, well, I have to be:
But then there are the piles.  I am not proud.  Papers come in, and while I do a decent job getting rid of a bunch of the documents, there always seems to be more.  And somehow, I have not figure out what to do with all of it.
It gets overwhelming.  So overwhelming.
There is a room in our basement where I store the kids' old clothes to pass on to younger cousins.  I also have hand-me-downs for them, waiting for my kids to grow.   I envisioned an orderly room, with neatly stacked labeled boxes.
Intellectually, I know I need to tackle it, a little at a time.  I do not know why it is so hard for me, but it is, and it totally weighs me down.
I had a wilderness adventure.  When I graduated from college, I headed out to the Rockies for a 23 day mountaineering trek.  When my older brother was a young teenager, he did an Outward Bound program in California and it had a huge impact on his life.  As I was nearing the end of my days at a small, liberal arts college with a degree in English Literature and no real direction, I thought it would be a good experience.  I am not a natural athlete, and I did not spend the last few months of school working on my fitness.  So I arrived in Colorado with barely broken in hiking boots and no idea what I was in for.  The elevation ranged from around 7,800 to 13,000 feet, which packs a punch, coming from the East Coast.  We would hike for miles with up to 50 pounds in our backpacks.  It was hard for me to keep up and I would lag behind.
I quickly learned an important thing:  If I stayed in the front of the group, I would help set the pace.
That was critical, because when I was falling behind, I would be trying to catch up the whole hike.  Those in front would be rested after waiting for me to arrive and I would never get a break.  But when I helped lead, there was no catching up.  Instead, the group found a workable speed and moved forward together.  Slow and steady.  It was a powerful lesson to learn.  Over the course of 23 days, I hiked, rappelled, climbed, used an ice axe (!!!), survived 3 days solo, got dirtier than I ever imagined and completely rocked my soul, as I learned that the world is so much bigger than I ever understood.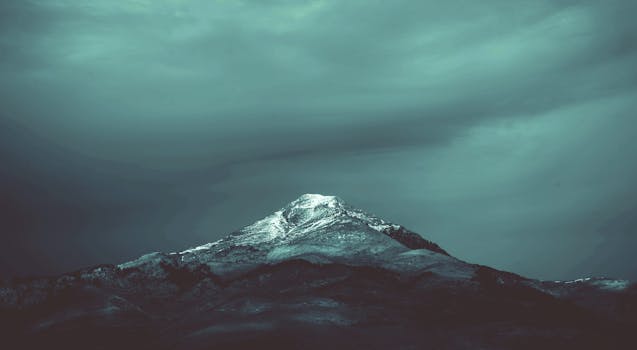 I was a topless model.  This one is a great conversation starter.  But it is not as risque at it sounds.  When I was a baby, I modeled a bunch.  I often say I peaked early.
I was on the back of a diaper box, in print work, on an album of lullabies, a commercial or two.  It paid for my Montessori education.
Then, it all came to a halt when I seized on the way home for a commercial audition.  It turns out that was a good time to stop, as apparently, ads in those days seemed to avoid using 2 year olds, in fear of the Terrible Twos.  It was a good run and I have this fun little portfolio from some of my earliest days.
So, virtual friends, if you happen to see me cheering from the sidelines or grabbing a tea, come say hey or ask what my girl Jenn is up to these days and please, tell me a bit about you.